Let Garratt Publishing be your Partner in your Digital Classroom
Ideal for remote learning
Affordable eBooks school site licences will save your school time and money
eBook packages tailored to the needs of educators and students.
Many of your favourite Garratt Publishing Religious Education titles* are now available for use by students as eBooks.
We have designed an easy and accessible eBook solution that enables schools to enrich any digital or remote learning experience.
After a simple discussion with our team, your own School's dedicated and secure site will enable students and educators to access a rich library of the most accessible, Australian-authored, student-centred religious education eBooks available.
Choose to licence a single eBook for a select group of students, or multiple eBooks for differing students and year levels throughout your school. The choice is yours, and our team will assist in setting up Your Learning Centre.
Let us be your Partner in your School's Digital Classroom and remote learning activities.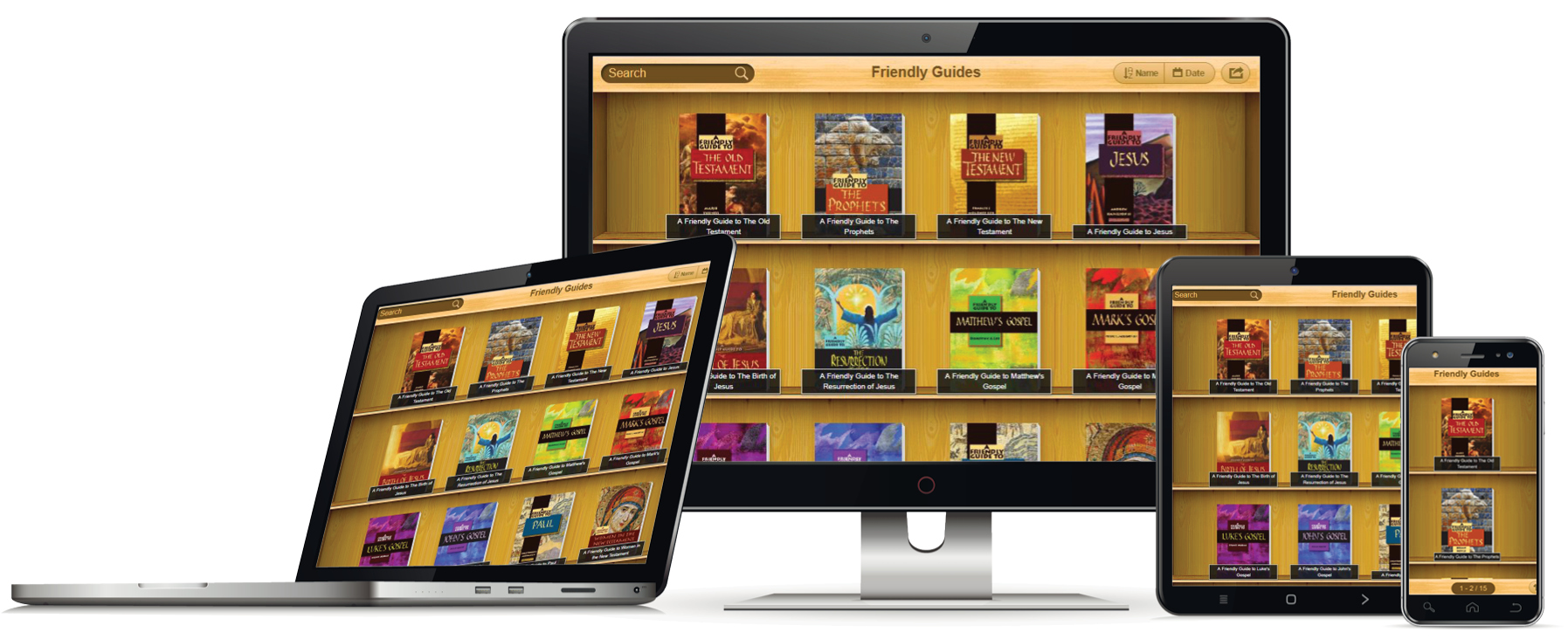 Contact us TODAY to Find Out How.
* Select titles available, contact us to see if the book you want is available. For example, eBooks of the following titles are available:
Sample Learning Centre: