WEBINAR RECORDING
Garratt Publicity
04/30/2023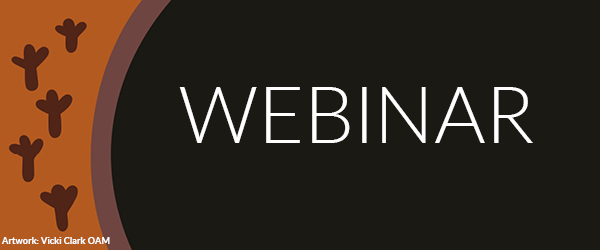 Garratt Publishing, together with Opening the Doors Foundation present
An Indigenous Voice to Parliament WEBINAR
On 24 May 2023, Fr Frank Brennan, SJ, AO and Vicki Clark OAM explored the planned referendum suggesting an alteration to the Australian Constitution that establishes a First Nations Voice.
Frank and Vicki outlined the long road that has brought us to this historic moment in Australian history and cut through the political rhetoric to clarify how 'the Voice' will enhance the lives of Aboriginal and Torres Strait Islander peoples – and all Australians.
A Q&A session followed.
This webinar is ideal for all Australians seeking to understand what an Aboriginal and Torres Strait Islander 'Voice to Parliament' will actually mean. It is your opportunity to learn, take action and make history. Be informed and understand how a Voice to Parliament will give First Nations communities a route to help inform policy and legal decisions that impact their lives.
The webinar was recorded and can be viewed here:
SPEAKERS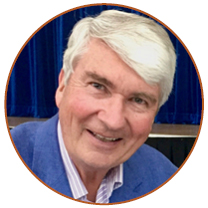 Frank Brennan SJ, AO is a Catholic priest, a human rights lawyer, and a member of the Jesuit Order. He has been a long-time advocate of Aboriginal and Torres Strait Islander rights, commencing this public ministry as Adviser to the Queensland Catholic Bishops in 1982. He was made an Officer of the Order of Australia in 1995 for services to Aboriginal Australians, particularly as an advocate in the areas of law, social justice and reconciliation. He and Senator Patrick Dodson shared the inaugural Human Rights Award from the Australian Council for Overseas Aid. In 2015, he published No Small Change: The Road to Recognition for Indigenous Australia. He chaired the National Human Rights Consultation for the Rudd Government, was a member of the expert panel on religious freedom for the Turnbull Government, and a member of the Morrison Government's Senior Advisory Group guiding the co-design process to develop an Aboriginal and Torres Strait Islander Voice.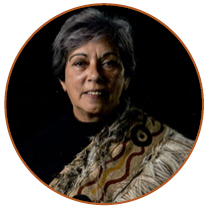 Vicki Clark OAM is a proud Mutthi Mutthi and Wemba Wemba woman, and lifelong advocate, supporter and activist for Aboriginal and Torres Strait Islander Peoples. Vicki founded the Aboriginal Catholic Ministry of Victoria (ACMV) where she fostered Aboriginal spirituality within the Catholic church in Victoria for over 25 years. After identifying the need for support of Aboriginal families in education, Vicki was one of the founders of Opening the Doors Foundation, an Aboriginal-led community organisation supporting educational opportunities for Aboriginal children.
ABOUT OPENING THE DOORS FOUNDATION
Opening the Doors Foundation (OTDF) is a 22-year First Nations-governed community organisation making a direct impact to improve the educational outcomes for vulnerable First Nations children being educated in Victoria, by enabling them to access a nurturing education in the non-government education sector from Prep to Year 12. The Foundation enables Aboriginal students to participate fully and equally in education and supports their families to make their own choices about their children's future. The Foundation believes that consistent support to self-determination is key to raising the dreams and aspirations of the next generation.

OTDF partners with First Nations families with part-financial assistance for essential education needs such as books, uniforms, and computers. OTDF partners with families – if a family is prepared to pay the school fees, OTDF will provide the vital education tools for the entire journey. This enables First Nations families to self-determine their children's education and choice of schools. The achievement of a successful and culturally appropriate academic experience helps 'Close the Gap', and radically alters the systemic and generational disadvantage currently being experienced by First Nations people.

OTDF has made more than 11,000 grants – totalling more than $7m – to 5,000 students in the Non-government Primary and Secondary education sector since its inception in 2001.

One highlighted story is of Jedda Costa, whom the foundation supported through her schooling and into her future as a graduate of RMIT with a Bachelor of Communications and Journalism degree. Now an ABC journalist, Ms Costa said the support of the foundation allowed her to 'break generational cycles'. 'I was raised by a strong, black, single mother and we really did struggle at times. The prospect of even attending a non-government school can sound so out of reach for our mob. The foundation helped relieve those financial stresses for my Mum… it really did, quite literally, open doors for me. Now, I'm the first person in my family to finish school and go on to university.'
More information and to donate visit: https://www.openingthedoors.org.au
FURTHER READING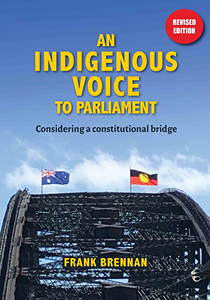 AN INDIGENOUS VOICE TO PARLIAMENT
Considering a Constitutional Bridge
REVISED EDITION
Frank Brennan

BUY NOW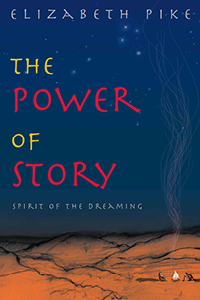 THE POWER OF STORY
Spirit of Dreaming
Elizabeth Pike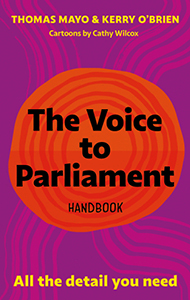 THE VOICE TO PARLIAMENT HANDBOOK
All the Detail You Need
Thomas Mayo & Kerry O'Brien
Cartoons by Cathy Wilcox